"PER ASTRA AD LINGUAM RERUM"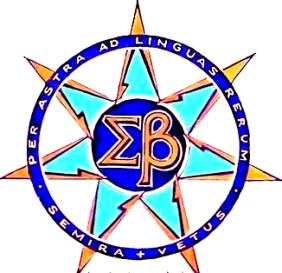 THE SITE OF RUSSIAN ASTROLOGERS AND LINGUISTS
SEMIRA

 
&
 

V.VETASH
е-mail: semiravet@yandex.ru
phone: 007-812-295-07-28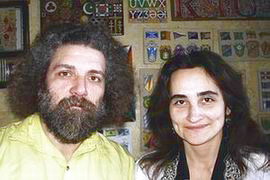 AREA OF INVESTIGATIONS of Vitaly Vetash and Semira (pen-names):

  Universality of human perception: psycholinguistics, colorpsychology, correlation between color and sound,

International alphabet, astronimics, astrological images of human's names;


Mythological archetypes,

 astrology as a method of world appreciating, Cabbalah, Tarot; studying possibilities to use astrological methods in humanitarian sciences: musicology, art-criticism; the dependance of the creative ideas and philosophical conceptions of individuals from their astrological psychotypes.


  Mundane astrology: methods of definition of national character chart (description of 'national spirit')

.

   

content:

  

      

Review of the BOOKS and articles after Semira & Vitaly Vetash

Color-psychology of Zodiac (description of color characteristics of decades with pictures)

Astrological pictures: images  (arms of planets & flags of zodiacal signs) and painting
          + archive

(551 Kb)

Mythological archetypes of the Zodiac (resume of the book "Astrology and Mythology")
          + archive of the article

(35 Kb)

Summaries of some philosophical articles of Semira
       <![if !vml]>

<![endif]> "Medical Discourse of Power and Psychophilosofical Challenges of Oncology"  // an article for the conference "Human existence in the space between health and iIlness as philosophical, ethic and culture problem " at State Saint-Peterburg Unversity in 2017
.

Asteroids (description of the astrological program "PHAETHON")

 

 + archive

(7 Kb)

      

the article about the asteroids in the new horoscope of Russia

 the appeal to astronomers that give names to asteroids

INTERBET - the project of the INTERNATIONAL ALPHABET with its picture

after V.Vetash
          + archive of the article

(575 Kb)

Colorbet
(Color International Phonetic Alphabet)

Lingustical pictures

+ archive

(341 Kb)

       

      

 Musical pictures (color music) after Semira and V.Vetash + archive

(268 Kb)

View and abstract painting after V.Vetash

Symbolic painting (pictures of ideas) after V.Vetash
       Photos of

India &

Thailand travel

of Semira, of Ladoga lake


VIDEOS of India (20 places);

Sri Lanka;

Europe;

Black Sea &

Ladoga lake (Russia)

Travel from the philosophical point of view (India, Auroville) article of Siyana (daughter)
/
return to RUSSIAN site

   there is also our page on the site:
www.Astrologer.ru /Associates
/Semira and V.Vetash